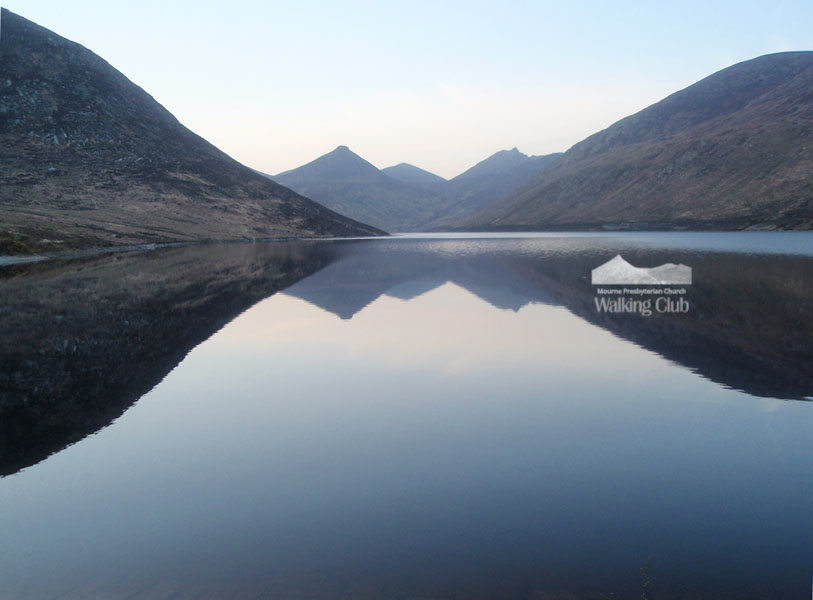 Monday  11th April  Warrenpoint Walk
Assemble in Church Car Park for 7.10 pm. Mini bus to start point OR meet in the square Warrenpoint for 7.30.
Duration of walk ; Approx 1 hr Tea/coffee in Geona afterwards.
Saturday 16th  April Binnian Lough  Mountain   Walk
Assemble in Carrick Little car park on Head Road for 12.00 am. Duration of walk ;    Approx   3.5 hrs.  Suitable clothing to be worn.  Bring a light lunch and a hot drink.
Monday  18th April  Dunnywater Walk
Assemble at Dunnywater gates Head Road, Annalong  7.30 pm.
Duration of walk ; Approx 1 hr 20 minutes
Monday  25th April  Silent Valley Walk
Assemble at Silent Valley gates Carrigeneagh Road for 7.30 pm.
Duration of walk ; Approx 1 hr 30 minutes
WALKS SUITABLE FOR ALL AGE GROUPS.    VOLUNTARY DONATIONS TOWARDS                      LIVINGSTONIA PARTNERSHIP MALAWI, GRATEFULLY  ACCEPTED.
Visit http://mournepc.org/ for monthly  programme of walks and  church events.
Everyone is invited  to come along on the walks and bring a friend/s.
If  you don't try it,  you won't know whether you will enjoy it !!!